I can help automate your on-boarding process,
or create it from scratch.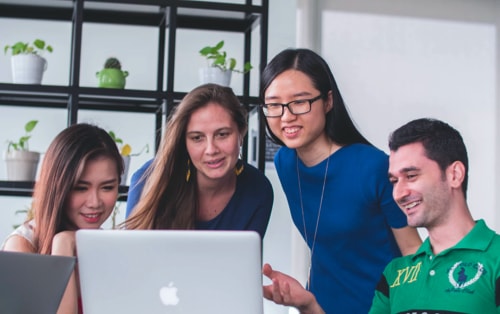 Easy, Paper-Free New Hire Onboarding
We automate your hiring and onboarding workflow so you can greet your next new-hire with a smile on the first day — instead of a stack of paperwork
NEW EMPLOYEES
Start your candidates off on the right foot with a proper balance of personal and digital hiring experience.
DOCUMENTS
Send and collect new hire onboarding documents and data before the first day, so you can greet new hires with a high-five instead of a stack of paperwork.
COMPLIANCE
Ensure onboarding compliance by making everything convenient, simpe and accessible.
TRAINING
Provide all the essential & regulatory courses all employees should be exposed to. You can also offer the proper training needed.to fit a specific job description.
CHECKLIST
With automated workflows feature, you can guarantee a memorable first day by standardizing new hire packets, training and orientation, and any other onboarding task or checklist.